It has become virtually impossible to watch professional sports in this day and age without encountering some form of advertising run by online sports betting companies. Apart from partnering with broadcasters, some of the biggest names in world football have partnered with betting companies as shirt sponsors. Such is the popularity of sports betting. If you have never dabbled in online sports betting before, and are considering giving it a go, you need to brush up on sports betting basics to ensure that you don't have an unpleasant experience. If done the right way, sports betting will not only add another layer of excitement to the sports watching experience, you might also make a decent profit while you are at it. This guide aims to provide a sort of introductory course on sports betting for beginners.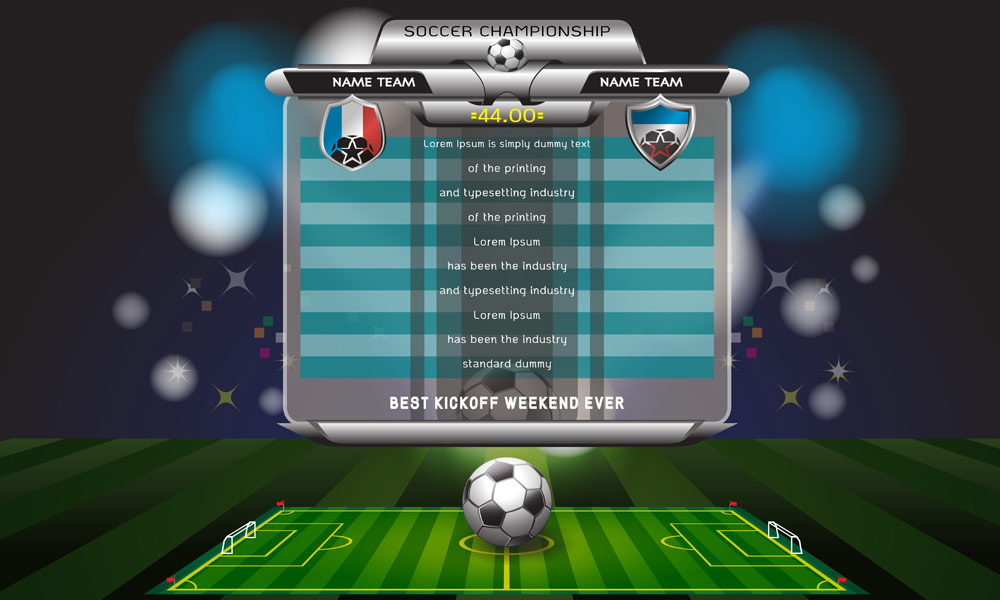 What are odds?
One cannot provide beginners sports betting tips without explaining the concept of 'odds' in sports betting. Odds are the figures used to calculate your potential winnings if your bet is successful. In the UK, and most parts of the world, they are provided as decimals. Let's use a Leeds vs. Chelsea match as an example. If the odds for Leeds winning are 7.5, a draw 2.5 and a Chelsea win being 1.5; then if you bet £1 on Leeds winning, you stand to walk away with £7.50 if the bet is successful. Simply multiply the odds with your stake to determine how much you stand to make if your bet is successful. Lower odds, such as the odds for Chelsea winning in the above example, show that the team is favoured to win while higher odds are meant to entice punters to bets with a lower probability of happening.
Types of bets
One of the reasons sports betting for beginners is so daunting is that there are so many types of bets that one can make. While it is impossible to list each of them individually, here are some of the more popular types of bets:
Home Win – Draw – Away win
This is the simplest type of bet to make. Basically, you pick whether the home or away team will win, or whether the match will end in a draw. Each of these betting options has odds assigned to it.
Let's say that Watford is playing at home against Leicester. If you are certain that, based on current form, Watford can't lose at home, then you can make a home win or draw bet. In this bet, you will only lose if Leicester wins. If Watford wins or draws, you win the bet. Any combinations of two outcomes, such as away win or draw and home win or away win can be used in a double chance bet. Odds are usually lower on these bets since they are considered to be low-risk.
These bets are concerned with the total scores, and not the winner. If you bet over 2.5 in a game, then if the total score for both teams is 3 or more, you win. If it is two or less, you lose. It doesn't matter whether the score was 3-0, 2-1 or even 8-8. Similarly, if you expect a low scoring game, you can bet under, if the bet was under 2.5, then the goals should not be 3 or more.
There are numerous other options when it comes to specific bets such as which team to score first, which player to score and even which team to maintain a clean sheet. Each of these bets has odds assigned for all outcomes.
Accumulators
An interesting facet of sports betting is accumulators. These allow you to join individual bets into one bet slip with a single wager. If you have three bets, each with an odd of 2.0, you can either make three individual bets, or combine them into a single bet slip with a combined odds of 8.0 (2×2×2). This combined bet slip is known as an accumulator. For an accumulator to win, all individual bets have to be successful. One failed bet voids the entire bet slip. Generally, you are not advised to bet big on accumulators due to the high risk.
Selecting sports betting picks
Gambling is a game of chance, and as such, there is no 'guaranteed' strategy to selecting winning picks. There are so many variables that determine the outcome of a sports match. Form is a contributor, home advantage can influence a game, a key player being injured affects the result or the result can be determined by a single moment of genius/madness from a single player. Most beginners should stick to sports and leagues that they are familiar with, and as they gain more experience, they can diversify their options by researching other sports and leagues.